Our Fire & Water Fountains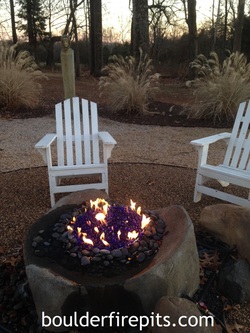 Our Fire Pit fountains are a popular choice to bring warmth on cool days. Enjoy the relaxing sound of water with the soothing warmth of a fire while entertaining family and friends. Or just curl up with a glass of wine and a good book.
This week we had a question from Canada about our fire fountains. The question was about CSA Certification. CSA certification applies to the burners. Although we make up our burner systems using top quality materials they have not been certified by CSA. We do perform a leak test on all burners before shipping. We recommend performing another test on your end.
If you want a CSA certified burner just let us know. We will be glad to use a certified burner in your fire pit or fire fountain.